Danish Radio orders Studer's new Call Management System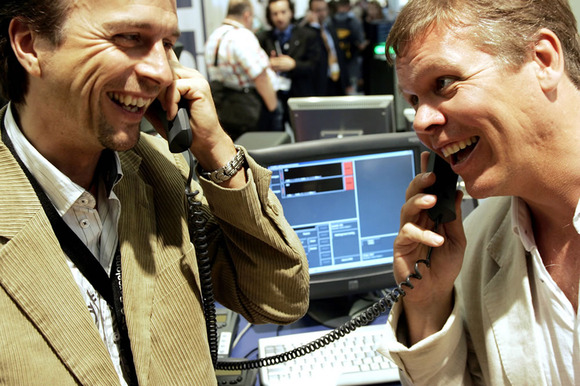 July 25, 2005
Danmarks Radio has confirmed an order for Studer's new Call Management System (CMS), which will be integrated with Studer OnAir 3000 digital consoles to give DR's new DR-Byen facility a comprehensive telecom management and distribution system, simultaneously operating up to 240 channels.
As DR's new flagship headquarters in DR-Byen draw nearer to its on-air date in April 2006, technical experts started shopping around for an IP telephone system solution. The Studer CMS was the outstanding candidate, a choice based on the sound quality demonstrated in listening tests, and because CMS brought with it the added advantage of compatibility and integration with the OnAir 3000 audio mixing consoles which are standard throughout DR. According to Lars Lomborg, DR's general project manager for audio facilities, other systems were compromised by quite a high degree of delay, whereas the Studer CMS was much less affected.
DR's new system is capable of handling up to 240 lines simultaneously, accepting all standard formats from ISDN to the latest voice-over-IP technology. The Call Management System will be fully integrated into the Studer OnAir 3000 consoles, enabling the fader screens on the console to display call information. Using the G711 and the wideband G722 softcodec communications protocol between CMS server and client, high-quality audio transmission from outside can be brought into the mixing desks using the same user-interface as for phone calls.
The system's main job is to manage and distribute calls to clients used by reporters and operators working in studios and editorial offices. The entire system is under straightforward software control, managed by a client application that is installable on any number of networked PCs. DR's system can control and distribute calls either directly or via holding areas to broadcast studios, editors' desks or call operators. The system operates with full redundancy.
With unlimited number recognition in its database, the CMS represents a powerful tool in the broadcast house, capable of managing extensive demographic data for analysis, as well as providing enhanced opportunities for call-in competitions, voting and gaming. Not only does it provide virtually unlimited control over telephone traffic, it can also be used to handle signalling such as studio red-lights, signal lamps and other items of broadcast equipment that need to be controlled in tandem with communication systems.