Danish Radio Places Record-Breaking Order For Studer On-Air Consoles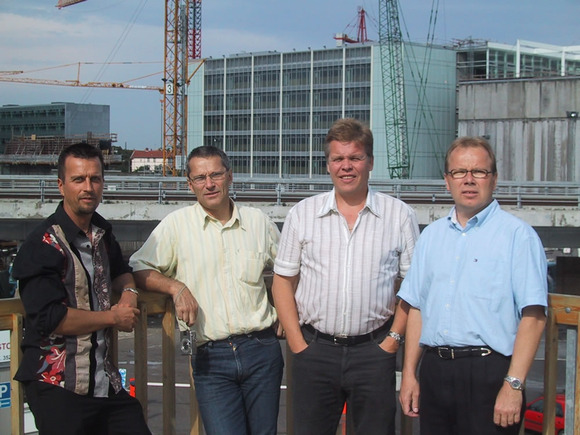 September 16, 2004
Danish Radio has placed the largest bulk order for on-air consoles ever received in Studer's history, a ringing endorsement for the concept and architecture of the OnAir 3000 and OnAir 3000Net products.
Danish Radio is currently constructing its new world-class multimedia house in DR BYEN. All 12 of the Danish Radio sites presently operating in Copenhagen will relocate to this new centre in Ørestad Nord, which will bring together TV, radio and Internet operations under one roof for the first time. When the transition is made in 2006, Danish Radio will move into a new age of digital multimedia production: all programmes will be produced, processed and transmitted digitally.
A total of 72 OnAir3000 broadcast audio mixing consoles have been ordered from Kinovox, Studer's distributor in Denmark, which was instrumental in securing the contract.
Danish Radio has chosen the OnAir3000 as the standard console for all its radio production in DR BYEN. Lars Lomborg, DR's general project manager for audio facilities, explained the appeal of the OnAir3000. "The design of the OnAir3000 is very user-friendly and offers a lot of functionality in a compact design. We are able to use the same modules to build up different consoles, from small 6-fader units to big 39-fader production consoles. Each console can be scaled up or down if we have a requirement for another size of desk in the facility. When it comes to features, in particular, the centre GUI gives an overview and easy access to settings for EQ, DYN and others, including the volume control for monitoring. Studer's graphical Touch'n'Action user interface allows us to have a complete system overview at any time and access any parameter settings immediately, which is especially important in a live broadcast situation. This also means safer handling of the console, with fewer operator errors affecting live broadcasts."
Delivery of the Studer OnAir3000 consoles to DR BYEN is planned for Feb/March next year, at which time the OnAir3000 design will become the standard throughout the radio production facilities at Danish Radio. "By standardising on this one type of console, we gain the advantages of easy and safe handling, less training, less work for our service department, and less complexity in terms of system integration," says project manager Poul Nørgaard. "Not only is the OnAir3000 a particularly user-friendly design, but having Studer desks throughout our facility means it will be easier to move engineers and consoles around in response to changes in production plans."
Bruno Hochstrasser, Studer's president, says: "This company is delighted that its products have been chosen for such an advanced and forward-looking development. Danish Radio is building a world-class broadcasting centre, and it is exciting for us to know that our technology is going to be used at the heart of it."