Dubai TV takes delivery of Studer 928 console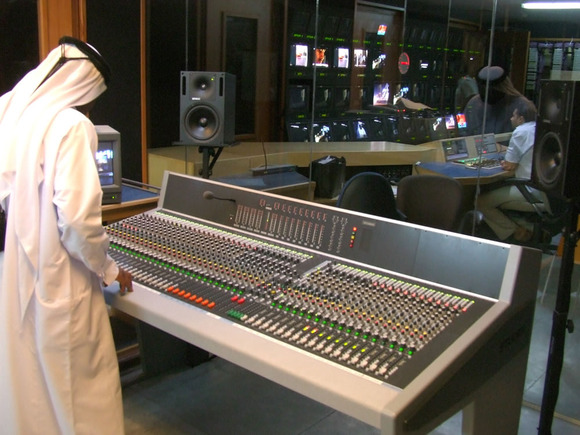 January 25, 2006
Studer's new distributor in Dubai GSL Electronics has been quick to place its first console, selling a Studer 928 analogue mixing console for on-air broadcast to Dubai TV.
Dubai TV is government-owned and operated by the United Arab Emirates' Department of Information. A pioneer in the field of satellite broadcasting in the Arab World, Dubai TV was the first station in the region to broadcast its programming via satellite to Europe and North America.
In December, Dubai TV opens a new purpose-built facility which is dedicated to news and sports coverage. Senior Broadcast Engineer Mr. Mahmoud Ibrahim reports that he and his team conducted a thorough search of all the available options on the market, before finally opting for the Studer 928.
"We have a large number of desks here, both analogue and digital," says Mr. Ibrahim. "For this particular studio set-up, we agreed on the 928 as we all felt comfortable with an analogue console. We are all familiar with the architecture and it is a reliable board with fantastic power supplies. No further customisation was required, and our engineers were fully operational after just a single 30-minute tutorial."